This may come as a surprise to those who don't know this, but teaching is comfortably on the list of Canada's most remunerative professions. The spoiler of this exciting news is that there aren't enough vacancies for the new Education degree holders. For this reason, the compensation of the job is rarely on par with the commitment to see the training through. Like other jobs and professions, applying for a teaching job in Canada will involve some interview questions to assess your suitability.
Teaching is a job that draws inspiration from an innate passion for the profession and the students being tutored. A teacher lacking both motivators is hardly expected to have a long career.
Primary Criteria to Become a Teacher in Canada
To successfully become a teacher in Canada, one must satisfy a minimum of two of the following criteria:
First Degree in Education
Provincial Teacher's Certification
First Degree in French Education
The third criterion is an important requirement for teachers who want to teach in either French immersions or French schools. But teachers have to reach out to the certification agency of their provinces because the basic criteria can vary.
Another requirement for applicants is to be awarded a bachelor's degree from an institution that has accreditations from the following organizations:
Child Care Education Program Approval Committee of the Manitoba Department of Advanced Education and Training (URL: gov.mb.ca)
The Canadian Association for Co-operative Education (URL: cafce.ca)
Minister de l'Education, du Loisir et du Sport au Quebec (URL: gov.mb.ca).
Ontario College of Teachers (URL: oct.ca)
Teachers will also need certification to teach English in Canada. Many universities have diplomas or certificate programs as a requirement to enroll in a first-degree program in education. The degree program usually takes four years to complete.
For undergraduates that want to enroll in two-degree programs running simultaneously, that takes five years to complete. Popular degrees' combination (which involves the education degree program and another degree) include:
BSc and BEd (Bachelor's Degree of Science and Bachelor's Degree of Education)
BEd and Bmus (Bachelor's Degree of Education and Bachelor's Degree of Music)
BEd and BPE (Bachelor's Degree of Education and Bachelor's Degree in Physical Education)
Choosing a Teaching Niche or Area of Specialty
Intending applicants should concentrate on courses associated with their preferred teaching niche. A good example is an intending applicant who wants to teach in basic or elementary schools studying courses grounded in child psychology. Another example is an applicant who wants to teach biology or physical education courses taking courses in kinesiology.
Applying for a Teacher's Training Program
Intending teachers can proceed to apply for the program to complete their first-degree programs. It's a one-year program that will give its trainees a practical classroom experience. It also creates a platform for networking between the various school districts and the trainees.
Fluency in Language
It is a must for applicants to be fluent in either English or French. This requirement has a particular application to foreigners from countries whose first language is neither English nor French. The language you're fluent in depends on factors such as the district or region of Canada you wish to teach in.
For example, if you want to be a teacher in Quebec, you must be proficient in French. However, the best option is to be fluent in both languages and, if you can, achieve fluency in another language that's neither French nor English. It can be Russian or Mandarin. These two languages will be good options because Canada is experiencing a population boost in Russian and Chinese immigrants.
Teaching Experience
This can be a big boost for applicants who wish to have an edge over their competitors for the job. In job interviews, you may be asked about your experience through a previous teaching job or as a volunteer teacher.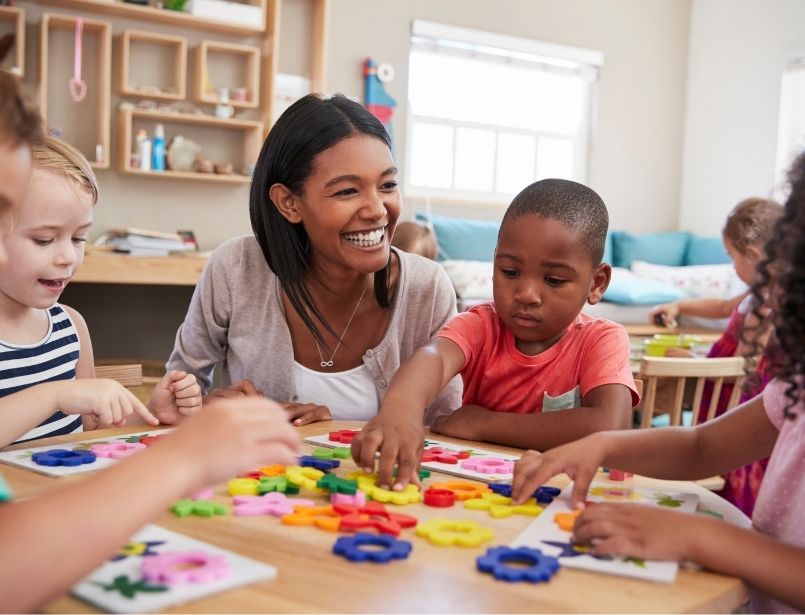 Teaching experience greatly augments your achievements in academics and gives you better prospects than other applicants.
If you want to gain experience as a teacher, you can volunteer at a children's summer camp. Also, with teaching experience comes the uncanny ability to handle children. This is an essential requirement for those who wish to be elementary teachers.
Applying for a Teaching Licence
Applicants are expected to apply to the Canadian government for teaching certificates. The process of applying is straightforward, and the application forms can be obtained through the internet. It's also important for applicants to apply for international certification.
International certification or licensing is compulsory for applicants who have been licensed from another country. Intending applicants can request a teaching license from the respective departments of education in their provinces.
In almost all cases, these applicants need to present recommendation letters with a sample of the syllabus and transcripts from their school.